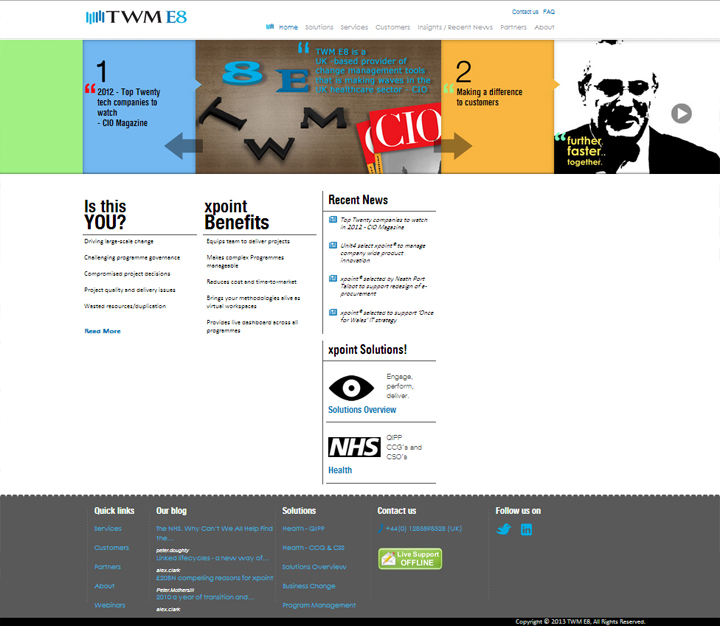 About Client:
Organizations need the ability to drive and sustain transformation and change programs with much higher degrees of success. Element8 has developed a Microsoft SharePoint® based platform which enables corporations to apply Web 2.0 technology to the planning and managing of all types of change or transformation initiatives - including Innovation, Six Sigma, Cost Reduction, Continuous Improvement, Lean and an extensive range of other strategic change programs. Each type of change process has its own Lifecycle with supporting tools and techniques, and each Lifecycle sits on the rich web-based collaborative capabilities of SharePoint®.

xpoint™ has a proven track record in enhancing the success rate of Business Transformation or Change program, in engaging staff, partners and suppliers in a new and invigorating way and in keeping management informed on progress and business benefits throughout the whole process.

Overall xpoint™, described by senior management at Microsoft as a "lighthouse exemplar of a SharePoint® business application, represents a new approach to deploying Enterprise 2.0 solutions in business and was developed in conjunction with major global companies in a broad range of market sectors, including Financial Services, Technology and Facilities Management.