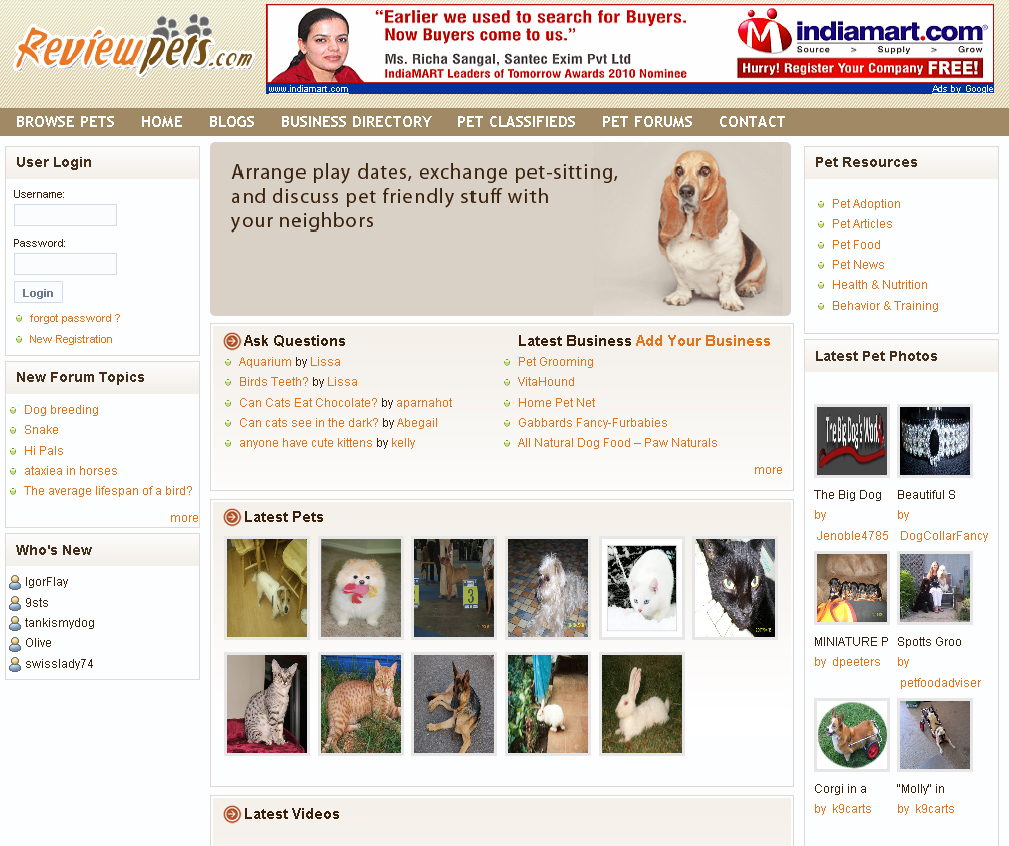 About Client:
Reviewpets.com is a social networking portal for Pet owners to showcase their Pets & their profiles and interact with other pet owners to ask pet related questions, share pet photos & videos and rate other pets.
Pet owners can search for Pet businesses in their area and contact other pet business owners.
Reviewpets.com offers following features for Pet owners & Pet Businesses
- Create profiles
- Add & Invite your friends
- Create your own blog
- Create Unlimited Pet profiles
- Upload & Share Photos
- Share Videos
- Ask Questions
- Discuss on Forums
- Pet Business Directory
- Pet Classifieds
- Pet Groups based on your interest or area
and more features are coming soon.